Conveniently serving
Burleson Fort Worth Arlington Mansfield
Shane's Plumbing Service is a high quality, yet affordable family-owned & operated plumbing company located in Burleson, TX. With over 30 years experience, our licensed master plumbers can fix any plumbing or gas issues you may have in your home or business setting.
Commercial & Residential Full-Service Plumbing Repair
Serving Tarrant & Johnson County
The Burleson area is constantly in need of plumbing specialists. Whether your plumbing needs vary from small to large scale, residential or commercial buildings, it is important to hire a well-known, reputable plumber as unnecessary visits can get extremely costly. Our Burleson plumbing specialists are readily prepared to provide professional plumbing services, no matter how large your install or repair is, while assuring 100% satisfaction guaranteed by our licensed master plumbers.
Established 2010
, Shane's Plumbing Service has been serving residents of Burleson, Mansfield, Arlington, Fort Worth, Dallas and surrounding areas across the DFW metro with prompt, professional, installation & repair services by licensed master plumbers who are equipped with
over 30 years of experience
. We are also rated A+ by the
Better Business Bureau
! Our highly knowledgeable crew is dedicated to providing our customers with all of their plumbing needs in a genuine and ethical, satisfactory manner.
Curious what our previous clients have to say about us? Check out our stellar reviews!
Our professional master plumbers are ready to exceed your expectations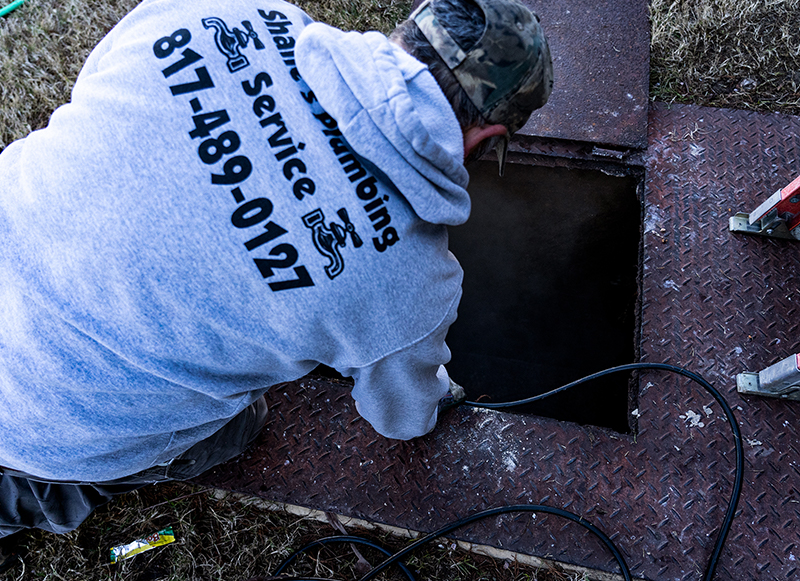 Professional Burleson Plumbing Services
From minor pipe leaks to large installs or repair, our licensed master plumbers provide the most reliable plumbing services throughout the Dallas – Fort Worth metroplex. Each of our trained professionals are equipped with many years of experience to work efficiently and provide top quality service & installation in both residential or commercial sized assignments.
Have a plumbing emergency? Call us immediately! Water damage to your home can cost thousands of dollars and gas leaks can be extremely dangerous to your health. Our crew members are readily available to arrive to your home or business and diagnose the issue quickly!
Fast, Friendly, Affordable Plumbers in Burleson
Our Burleson plumbers have built an impeccable reputation for their speedy, respectful demeanor while servicing our clients. We greet each and every customer with a welcoming handshake and listen attentively to your request to make sure the job gets done correctly. But, don't take it from us, read our reviews & testimonials to see what our previous clients have to say about our performance!
When our crew members show up to the job site, you can be sure their fully-stocked service vehicle is equipped with parts and tools to handle just about any task quickly. We want our clients to be assured that we always show up to the assignment prepared – so you can forget about the buffer time & extra cost of waiting for tedious odds and ends parts!
Shane's Plumbing Service is also rated A+ by the
Better Business Bureau
! We strive to maintain an immaculate record through our performance on each and every job.